Dr. Thomas Youm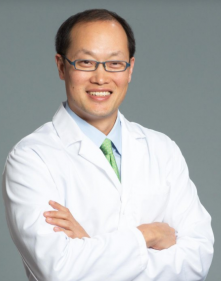 Work Location(s)
About Dr. Thomas Youm

Dr. Thomas Youm is a Board-Certified Orthopaedic Surgeon who specializes in the treatment of athletic injuries and performs arthroscopic and reconstructive surgery of the hip, shoulder, elbow and knee. He has a special interest in joint preservation surgery for the active patient. He performs cutting-edge procedures such as hip arthroscopy for labral tears and femoral acetabular impingement, high tibial osteotomy for preservation of the knee, arthroscopic assisted core decompression for avascular necrosis of the hip, cartilage transplantation procedures in the knee. Patients also seek out Dr. Youm for biological alternatives to surgery such as platelet-rich plasma (PRP) and bone marrow and adipose derived stem cell injections. For those patients requiring knee and shoulder replacements, Dr. Youm promotes same day discharge.





A native of Long Island, New York, Dr. Youm graduated cum laude from Yale University. He attended New York University Medical School where he was elected to the AOA honors society. He completed his orthopaedic residency at NYU Hospital for Joint Diseases. While in residency, Dr. Youm completed specialized training in orthopaedic trauma surgery at Seattle's Harborview Hospital, one of the busiest and most respected trauma centers in the country.





After residency, Dr. Youm went on to complete a Sports Medicine Fellowship at the prestigious Kerlan-Jobe Orthopaedic Clinic in Los Angeles, California. During his fellowship, he participated in the orthopaedic care of the Los Angeles Lakers, Dodgers, Avengers, Sparks, Galaxy, and USC Football teams. He was also selected to be the physician for the Los Angeles Dodgers Dominican Republic team in the spring of 2005.





Dr. Youm has published over 50 articles and has over 50 presentations at numerous national meetings on the topics of orthopaedic sports medicine. He is a Clinical Assistant Professor at the NYU School of Medicine where he teaches both medical students and orthopaedic residents. Dr. Youm has twice won the Teacher of the Year Award which is voted and determined by the graduating class of orthopaedic chief residents. He is one of the main instructors for the sports medicine fellows at NYU Langone Orthopedic Hospital. He is currently Director of Hip Arthroscopy and, in this role, he runs the clinical research for hip arthroscopy at NYU. He is a member of the Hip Center and the Sports Medicine department at the NYU Langone Orthopedic Hospital.





Dr. Youm is a member of the American Academy of Orthopaedic Surgeons, American Orthopaedic Society for Sports Medicine, International Society for Hip Arthroscopy and the Arthroscopy Association of North America.