Dr. Sabrina Strickland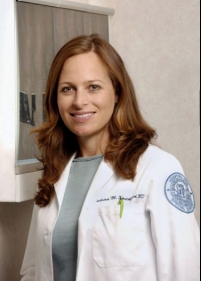 Work Location(s)
Hospital for Special Surgery
523 E 72nd St, 2nd Floor,
Stamford - 06902 , Connecticut
About Dr. Sabrina Strickland

Sabrina Strickland is board certified in sports medicine and orthopedic surgery at Hospital for Special Surgery (HSS), where she specializes in patellofemoral surgery for instability, cartilage disease and arthritis, ACL and meniscal surgery and shoulder surgery. She completed her residency and fellowship in sports medicine at HSS after completing medical school at Rush Presbyterian St. Luke's. Prior to that, Dr. Strickland received her BA from Cornell University. Currently, Dr. Strickland is an associate professor of orthopaedic surgery at Weill Cornell Medical College. She retired from her part-time position as the Chief of Orthopaedics at the VA in 2012 after seven years of service.





Dr. Strickland is a member of the American Academy of Orthopaedic Surgeons, the American Orthopaedic Society for Sports Medicine, and the Arthroscopy Association of North America. She also serves as a reviewer for the American Journal of Sports Medicine and is an active member on several national committees. Her research focuses on the knee joint, specifically patellofemoral arthritis and instability and ACL injury. Prior to pursuing her medical career, Dr. Strickland was a ski instructor during college at Stratton and spent a year skiing in Crested Butte, Colorado where she still has a home. She has 3 daughters who are very active in sports, one at Hotchkiss on the swim team, one at Berkshire Ski racing and learning how to be a coxswain, and the third at Fieldston playing volleyball. She enjoys skiing, hiking near her home in Salisbury, CT, and paddle boarding on Twin Lakes.