Dr. Michael Angel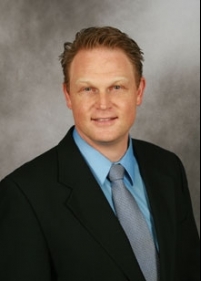 Work Location(s)
Orthopaedic Associates of Manhasset
750 South Broadway, Hicksville,
About Dr. Michael Angel

Dr. Michael J. Angel was born and raised in Lynbrook, New York. He graduated with honors from SUNY Albany with a bachelor of business administration and had a career in finance prior to deciding to pursue a career in medicine. He went to Columbia University to obtain pre-medical education and then attended the prestigious Albert Einstein College of Medicine in Bronx, NY, where he received his medical degree.





Dr. Angel completed his residency in orthopaedic surgery at the North Shore University-Long Island Jewish Medical Center in New Hyde Park/Manhasset, New York, where he served as chief resident.





After his residency, Dr. Angel completed a fellowship in orthopaedic sports medicine at the world-renowned Kerlan-Jobe Orthopaedic Clinic in Los Angeles, pioneer of the "Tommy John" elbow surgery that has prolonged the careers of many professional baseball players. During his fellowship, he assisted the head team physician in the orthopaedic care of the 2009 World Champion Los Angeles Lakers. In addition, he served as an assistant team physician for the Los Angeles Dodgers, Los Angeles Kings, Los Angeles Sparks, Anaheim Ducks, and the University of Southern California Trojans football team.





Working among innovators in the field of sports medicine, Dr. Angel has been trained in cutting-edge arthroscopic and minimally invasive approaches to the shoulder, elbow, and knee, as well as joint-preserving and reconstructive procedures in the shoulder, elbow, and knee.





Dr. Angel specializes in the non-operative and operative management of injuries in youth and adult patients of all skill levels from recreational to professional athletes. He emphasizes the importance of injury prevention and rehabilitation, but recognizes the need for surgical treatment when conservative measures fail. As a varsity lacrosse player at Lynbrook High School and SUNY Albany, he understands the demands of today's athlete to return to play in a timely manner and at a highly competitive level.





Dr. Angel has contributed to multiple orthopaedic publications including textbook chapters, reviews, articles, and independent clinical and biologic research. His research has been published and presented at many national meetings as a fellow member of the American Academy of Orthopaedic Surgeons, American Orthopaedic Society for Sports Medicine, and the Arthroscopy Association of North America. He has earned awards for his research, including accolades from the esteemed Orthopaedic Research and Education Fund.





Dr. Angel was previously the Head Team Physician for the NY Cosmos. He has also been selected as a Castle Connolly Top Doctor in the field of orthopaedic surgery. He also has the distinction of being a US News & World Report Top Doctor and he is featured in Newsday.