Dr. Matthew Posner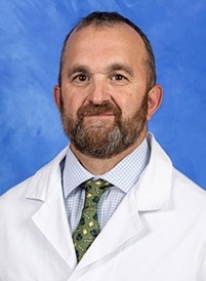 Work Location(s)
Keller Army Community Hospital
About Dr. Matthew Posner

Colonel (Retired) Matthew Posner, MD is a board-certified orthopaedic surgeon with subspecialty certification in sports medicine. He recently retired from the Army after 26 years of active-duty service. His awards include the Legion of Merit, the Bronze Star Medal, the Order of Military Medical Merit, and the "A" Proficiency Designator for recognition of the highest level of professional achievement within the US Army Medical Corps.

Dr Posner graduated from the United States Military Academy at West Point with a degree in mechanical engineering. He was commissioned as an officer into the Armor Corps. He served as a tank commander and Armor platoon leader while stationed on the DMZ in the Republic of Korea. After six years in this role, Matthew opted to change career pathways and pursue a calling to medicine.

After medical school, Orthopaedic surgery residency, and a sports medicine fellowship, Matt was assigned to Fort Campbell, Kentucky. He utilized his orthopaedic sports medicine skills in the treatment of Soldiers and families assigned to the 101st Airborne Division, 5th Special Forces Group, and 160th Special Operations Regiment. Colonel Posner deployed to Afghanistan in support of Operation Enduring Freedom and served as an Orthopaedic trauma surgeon at Camp Bastion Role 3 NATO hospital.

For the past decade at West Point, Dr. Posner served as the Chief of Orthopaedic Surgery and as the program director for the Sports Medicine Fellowship. He was the head team physician for West Point's robust and highly competitive NCAA Division 1 athletic teams. Lastly, Dr. Posner served as faculty professor of Mechanical Engineering at West Point, where he taught undergraduate courses and conducted biomechanical research with Cadets, medical students, residents, and fellows.

He was also recently promoted to the position of Associate Professor of Surgery at the Uniformed Services University of the Health Sciences. Matt continues to serve on committees for several sports medicine organizations and routinely teaches residents and fellows at national educational labs and courses.

Dr. Posner has dedicated much of his career to studying the prevention of sports injuries and return to activity after sports injuries in our military population. His areas of expertise include shoulder, knee, hip, and ankle injuries in athletes and utilizing techniques and treatments to return these patients back to high levels of function and sports. He has served as co-investigator on several multi-center studies on musculoskeletal injury prevention, optimization of surgical techniques, and long-term injury analysis on return to duty rates. He has published over 50 articles and books chapters in multiple peer-reviewed journals and Orthopaedic textbooks.