Dr. Brandon Erickson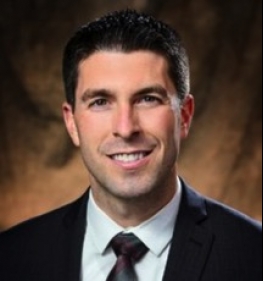 Work Location(s)
Rothman Orthopaedic Institute
About Dr. Brandon Erickson

Dr. Erickson is a fellowship-trained orthopaedic surgeon, specializing in sports related injuries of both athletes and non-athletes alike. He completed his residency in Orthopaedic Surgery at Rush University Medical Center in Chicago, IL and followed with a Sports Medicine fellowship at Hospital for Special Surgery in New York, NY. During his fellowship, Dr. Erickson served as one of the assistant team physicians for the New York Mets.





Dr. Erickson is a New Jersey native and played football for the University of Notre Dame as a wide receiver from his freshman year. As an athlete himself, Dr. Erickson's goal is to get his patients back on the playing field while utilizing the most advanced treatment options.





His research efforts focus on shoulder, knee, and elbow conditions, especially those affecting the throwing athlete. Through his work with Major League Baseball, he has been able to better define injury patterns and treatment outcomes in elite level overhead athletes. He plans to continue this research to further the understanding of youth injuries, including methods of prevention, to keep young athletes healthy. Dr. Erickson is currently one of the assistant team physicians for the Philadelphia Phillies.