Dr. Anil Ranawat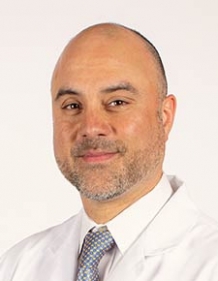 Work Location(s)
541 E 71st Street, 3rd Floor Pavilion,
About Dr. Anil Ranawat

Dr. Anil Ranawat is a clinical specialist focusing on sports injuries of the hip, knee and shoulder. His clinical and research interests have focused on joint preservation of the hip and knee. He is constantly pushing state-of-the-art advancements in joint restoration including both non-operative and operative managements of these conditions. His focus has been on biological restoration of the hip and knee joint. He has been a leading educator on hip arthroscopy but also performs open techniques for hip conditions such as femoral-acetabular impingement, dysplasia, labral tears and avascular necrosis. He also has a keen interest in the knee where he performs complex ligament reconstructions, knee osteotomies, advanced knee arthroscopy as well as robotic partial knee replacement. He has extensively researched these subjects and has written numerous peer reviewed publications, chapters and has authored 3 books.





Dr. Ranawat began his academic study at Duke University, where he attained numerous academic honors. Later, he would begin his medical training at Weill Medical College of Cornell University and would continue his training at Hospital for Special Surgery. Throughout his career, some of the accolades that Dr. Ranawat has received include the T. Campbell Thompson Award for Excellence in Orthopedic Surgery, the Jean C. McDaniel Resident Teaching Award at Hospital for Special Surgery, the Maurice Müller European Traveling Hip Fellowship and the AAOS Washington Health Policy Fellowship. He serves on numerous orthopedic boards including the American Orthopedic Society of Sports Medicine (AOSSM) and Eastern Orthopedic Association (EOA). At HSS, Dr. Ranawat is the Chief of the Hip and Knee Division of the Sports Medicine Institute. He also serves as the Physician Assistant (PA) Medical Director at HSS for the largest Orthopedic PA program in the world. Lastly, he is an Assistant Team Physician for the New York Mets and Assistant Orthopedist for the New York Rangers.